Summertime usually translates into no homework, no pesky responsibilities or stress. However, summer also means that new movies are released. Which summer blockbuster is your favorite? Take the poll on the sidebar---------------->

For this week's show, I wanted to talk about some of the new movies that I've already seen and some of the movies that will open this Friday.

The Harry Potter series has been a worldwide phenomenon, and the movies have generated millions of dollars. But the new film, "Harry Potter and the Half-Blood Prince" has brought in the lowest revenue of all the Harry Potter films, including "The Prisoner of Azkaban."

Box Office Mojo reported that the film has only generated $637,920,753 worldwide. Yes, this is a great deal of money, but the film cost $250 million to make, which is largest amount for any Harry Potter movie. The low revenue is also shocking because this film was shown in 4,325 theaters – more than any of the other films.

I wonder if the problem stems from the disappointment from "Harry Potter and Order of the Phoenix?" Or perhaps the Harry Potter generation has grown up and would rather spend their money on movies like "Transformers: Revenge of the Fallen" and "Fast & Furious." Although, I don't know why.

This brings me to the next summer hit, "Transformers: Revenge of the Fallen." I haven't seen this film so I can't say whether it's a waste of money or not, but I have heard it's not a family film. With unnecessary foul language in dialogue, children will have to repeatedly cover their ears. Careful Michael Bay, you don't want to lose a big part of your audience.

However, I don't think Bay was worried about losing the toddler audience since the movie grossed $201 million in the first five days, Hollywood Insider reported. The movie is still going strong and has become China's biggest box office hit ever, after grossing 400 million China yuans.


Stepping away from action and fantasy, "The Ugly Truth" debuted last weekend and has grossed $38,454,189 worldwide so far. The film stars Katherine Heigl and Gerard Butler and is unlike any romantic comedy I've ever seen.

The film has an R rating for some offensive language and sexual references, however, it is definitely worth seeing. The script is fantastic and will keep audiences guessing throughout the entire film as to what Gerard Butler is going to say next. Katherine Heigl's character also musters up some laughs during her "orgasmic" dinner with Butler's character Mike.

To read more about "The Ugly Truth" check out my movie review for Sidelines here.

The last movie I would like to talk about is "Funny People." With an all-star cast and director Judd Apatow beh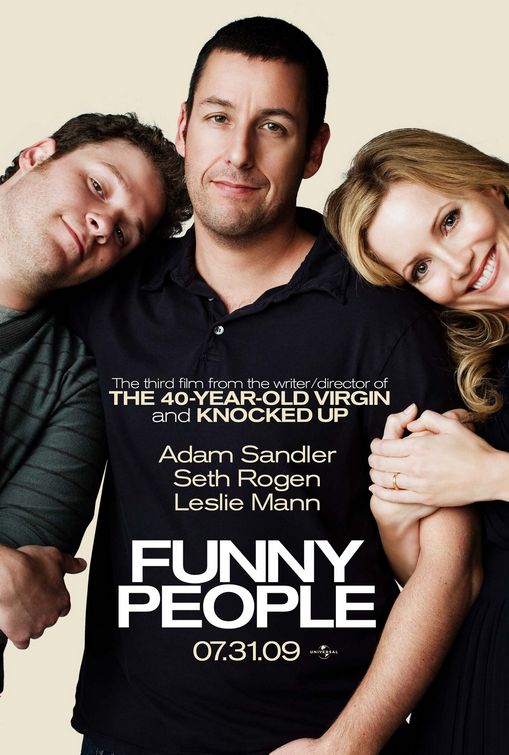 ind the camera, "Funny People" looks like another fresh summer comedy. But I'm not quite sure what to make of the movie's plot?

Ever since "The 40-year-old Virgin" became a hit movie in 2005, the former cast members and producer of "Freaks and Geeks" have done no wrong. Releasing movie after movie with quirky characters and hilarious dialogue, Judd Apatow and Seth Rogen have made a name for themselves in Hollywood.

But how long can they keep this streak up? Secretly, I'm waiting for one of their movies to tank, but after having seen all of them I'm still satisfied with the creativity each one displays. I'm really hoping that "Funny People" won't be the film that bombs at the box office, especially if I actually get around to see it in a theater.